As a local business, we offer several key advantages to our customers when they choose to do their business with us, keeping their hard-earned dollars in the local economy and supporting our local business.
These are value-added services, and efforts that set us apart from the competition, both online and locally.
Free Equipment Delivery*
Flexible Financing
Old School Carryout Service
Special Orders
Largest Inventory in Tri-Cities
Family Owned
Kitchen Design
Competitive Prices
Experienced Associates
Large order Fulfillment
In-Store Product Demos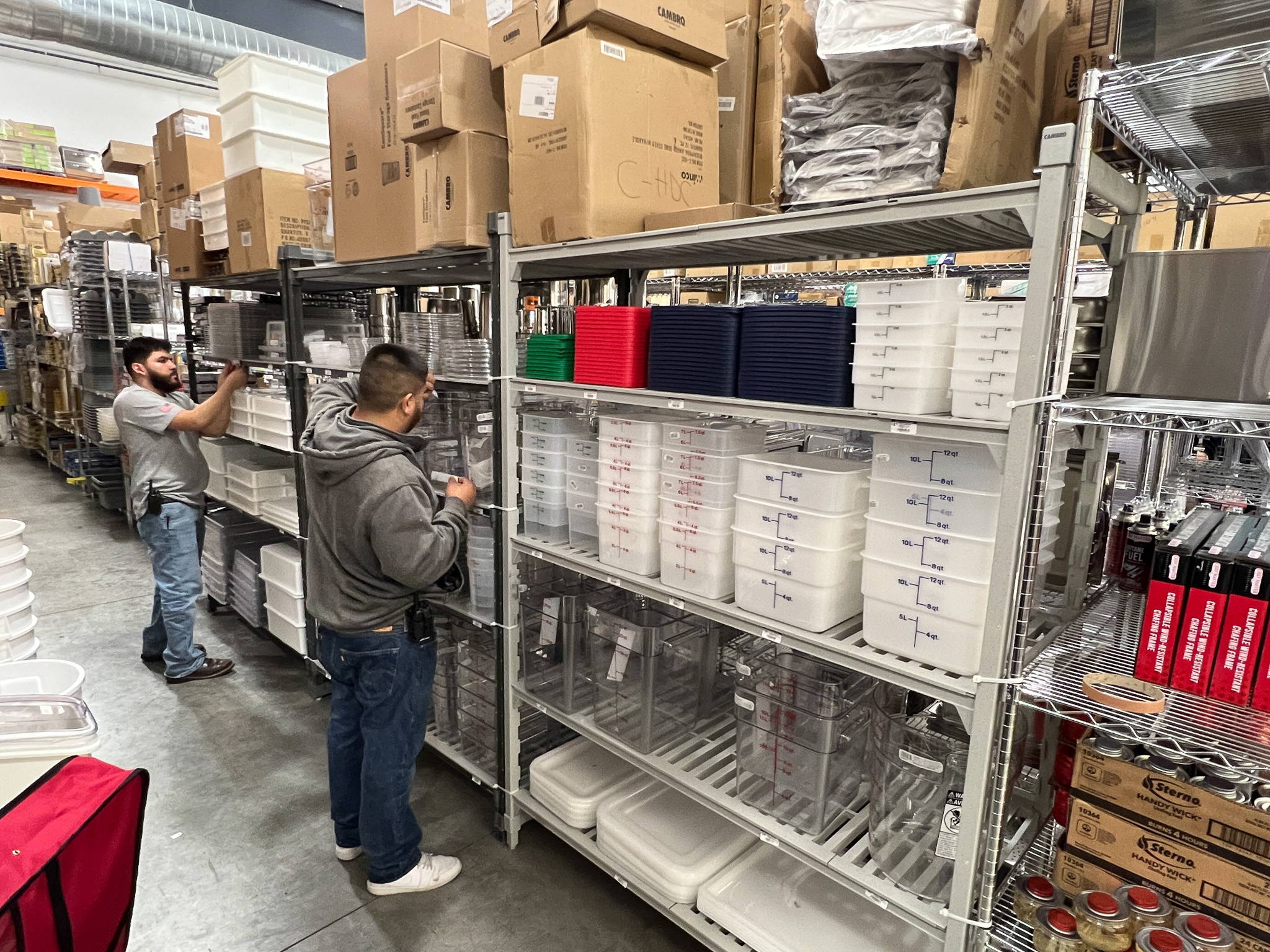 The largest on-hand stock of foodservice equipment & supplies in the Tri-Cities.
When the dinner rush hits and your fryer calls it quits, you cannot afford to wait days or even weeks for a replacement. We have nearly $1 million of on-hand inventory.
That means you can get all the restaurant supplies and equipment you need when you need them. And with our same day delivery service** for the Tri-Cities area, we will be there when you need us.
Equipment delivered locally, uncrated, & set in place - all for $0*
We do not believe in nickel and diming you. When you buy equipment in our stores, we'll deliver locally, uncrate it, set it in place, and remove the trash, all at no cost.*


The other guys? They will charge you $100's to do that. Ouch!

*Applies to in-store purchases only. Must be within designated delivery zone. Other restrictions may apply.

**Same day deliveries are available based on inventory and delivery schedule. Only available for in-town deliveries to Pasco, Kennewick, and Richland, WA.
Competitive pricing on everything, from spoons to refrigerators
Every penny counts, especially when running a restaurant! We care about your profitability.
That's why we offer some of the most competitive prices in the industry on all the items you need—from the small stuff, like spoons, glassware, and pans, to the big stuff, like refrigerators, ovens, and ranges.
Experienced & friendly sales associates who don't work for commission.
Our sales associates receive over 80+ hours of training every year, and they don't work for a commission. That means no pushy sales tactics.
Just friendly service tailed to your needs.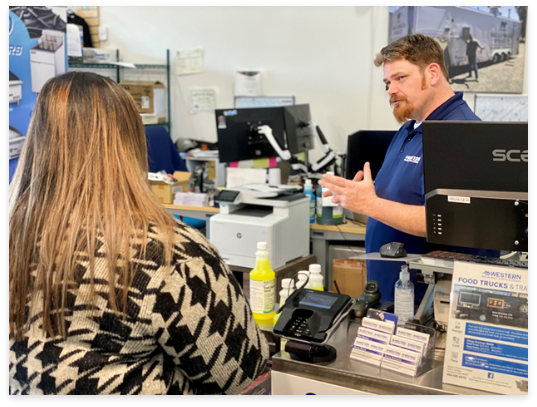 The Western Advantage is a total package of benefits that none of our competitors can beat.
A business owned & operated by the same Tri-Cities family for over 20 years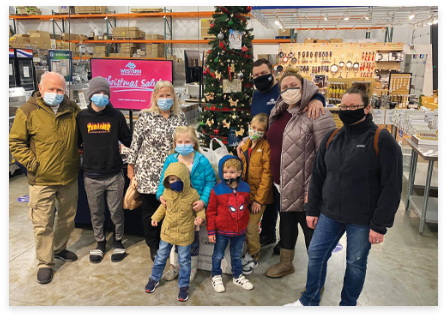 Wes Meares and his family founded Western Equipment Sales in 2003 after the only local restaurant supply business was purchased by a large competitor.
His son-in-law Joel joined 10 years ago and shares the same passion and vision for the future of the business.
Fast forward to today, Western Restaurant Supply exists to meet the need for exceptional customer service, selection and value of foodservice supplies, equipment, and services for businesses in the tri-cities.
Flexible Financing Available - get the equipment you need!
Western Restaurant Supply has partnered with several financial services companies to provide flexible equipment financing options.


That means you can get the equipment you need to grow your business today while spreading payments over time.
Specializing in special orders to find you exactly what you're looking for.
We have just about everything in stock, but if you are looking for something specific, and we do not have it, we will get it for you!
We have a great relationship with all our suppliers so we can get you exactly what you need, at a great price, and fast.
Large Orders fulfilled on time with the industry's highest accuracy
Need 100 different line items delivered in time for your opening? No problem!


With our large order fulfillment service, we carefully pack everything and provide you a detailed manifest so you can quickly and accurately account for every single item. Plus, we schedule a delivery date and time so you know exactly when to expect your order.
A Commercial Kitchen Design Department that Can Handle Jobs Big & Small.
From restaurant kitchens and bakeries to schools and bars, our team of kitchen design experts can help bring your foodservice facility to life.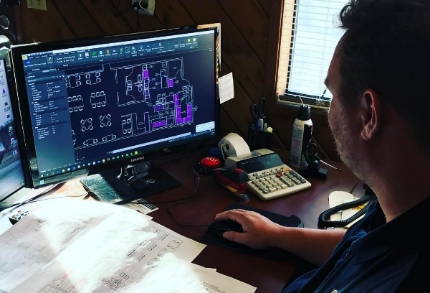 COMPARING US VS. THE ONLINE RETAILER